SEEA Tournament Fishing Tournament – March 11, 2010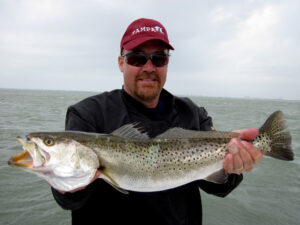 Second Place on largest and most fish caught.
Hi Wade,
I wanted to tell you thanks for the great day on Thursday. Both Ed and I had a great time.
We did not win the prize – two boats beat us. One had 15 fish and one had two redfish bigger than my trout. I think they were 28 inches and weight was 7.5 and 8 lbs. Doesn't matter, we had a blast. If it is any consolation, we were second on most and on biggest. Some boats did not even catch a fish.
Thanks again for a great day. Next time I am in Tampa and I need a good boat, I will be calling.